Ten Second News
Here's something to butter your bagel.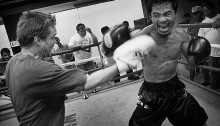 The fight in the ring in Las Vegas last weekend was not nearly as tedious as the ones coming up in the courtroom are going to be.
…Or, a look inside one of the things that Burt Likko actually does for a living.