Ten Second News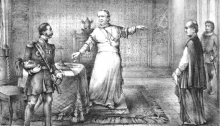 Or: Why you don't really believe that religious liberty should allow what you think it should.
Burt Likko fills in for Will Truman for this week's aggregation of dozens of links to themed web randomness!
Good graphic design should be simple and communicate in an immediately powerful way. Here's an example.